Burglary Repairs
Burglary Repairs
The last thing you want to experience in your home or business premise is a forced break-in. It is an unfortunate and devastating experience. A fast response to secure your property is imperative. This could be a damaged window, frame, front door or any other point of entry. You should hire a locksmith to do the Burglary Repairs. A team of locksmiths from Great Lakes Security Hardware will visit your property to provide a secure temporary solution if it's not possible to do more permanent repairs on the first visit. We will schedule a return visit. If a burglar broke into your home or business premise, it is very likely there'll be damage where he forced entry through a window or door or even snapped or broken your lock. In such a scenario, there's an urgent need to secure your property.
Prevent Another Break in
After a break in, our locksmith can help to repair damage caused to your locks, doors, and frames. Locksmiths from Great Lakes Security Hardware will be on the scene within 20 to 40 minutes to do the necessary Burglary Repairs and change your locks if necessary. We can also conduct a security survey to ascertain that your property is secure, that your insurance covers the locks and advise you to ensure your property is not a target to burglars in the future. Your property can fall victim to a break in but don't. Because we can help make it secure again. You should repair any damages that burglars often leave where they've gained entry as soon as possible. It will ensure the safety and security of your property. Hire Great Lakes Security Hardware to do the Burglary Repairs, Roseville, in your damaged property. Our professional locksmiths can repair damage to your frames and doors, and repair or replace any locks that a burglar damaged during a break in.
Broken Door and Frame Replacements
If you want to replace front door and frame after a break-in, our locksmiths will visit your property to measure up and obtain all the necessary details so that we can give you a detailed free, no-obligation quote. Use it as a reference or pass it on to your home insurance or property owner, so they consider how to go about finding a permanent solution. Our professionals can help you choose and install a more advanced and secure type of lock, frame or door. We'll also share with you some tips to keep your property secure in the future and do any installations you may need. If you have any concern, our friendly team of technicians will address it most professionally.
How to Deal with a Burglary
You should take the following crucial steps straight after a burglary:
Stay calm – Burglary can be traumatic, but don't be stressed about it. It will not do any good. It has already happened. Try to relax and remain focused.
Contact your landlord – The person in charge of the premises should know what happened. Therefore, the first course of action is to contact your landlord or property manager if you live in a rented apartment. The landlord should take step 3.
Calling the police – Report the burglary to the police. Call a locksmith to check for the prices and availability after calling the police. Remember, the police should take fingerprints and make assessments before inviting a locksmith to do the necessary

Burglary Repairs

, Roseville. Inviting a locksmith over before the police finish their inspections can be costly because you might have to pay them for the extra waiting time until the inspections are over.
Contact the insurance company – Once you get the report from the police and a locksmith from Great Lakes Security Hardware has secured your property, contact your insurance company. Keep the records of the police inspections and the invoice for the burglary repairs. These are proofs that you'll provide your insurer.
Repair your burglary permanently – Leaving in an unsecured property is dangerous. Hire a locksmith to secure your doors and locks properly whether the insurance covers it or not. You may replace your door if necessary. Do all it takes to ensure that the burglary doesn't happen again.
Burglary Repairs
If you have been a victim of burglary and you need burglary repairs, contact Great Lakes Security Hardware for help. Call (888) 855-6257 for a FREE, NO-OBLIGATION quote.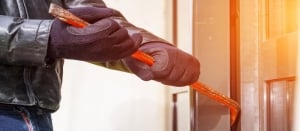 Burglary Repairs