Holiday Home Security Tip
Holiday Home Security Tip
6 Holiday Home Security Tip.
With the decorations, parties, shopping, and fun coming up with this holiday season, it is essential to be safe while having fun as well. The best thing Great Lakes Security Hardware can suggest for your home safety during holidays, and even the rest of the year is to have a reliable monitored security system. However, you can do several other things in addition to a monitored security system to keep your home safe during the holidays. Without further ado, here are SIX essential Holiday Home Security Tip.
1  Reinforce Your Doors
Here is the first Holiday Home Security Tip. If you have a wood doorjamb, a lock strike plate is the weakest point in a door. Upgrade to the heavy-duty strike plate, and use four three-inch screws to secure it to your door frame.
2  Keep Your Travel Plans Offline
The next Holiday Home Security Tip is If you're planning to travel during this holiday season, ensure you keep your travel plans off social media platforms. Never post where you're going, when you're leaving, or when you'll be back. This is crucial information for a burglar because he'll know when your home will be empty. Posting this personal information is never recommended even if you've the highest level of security on your Twitter or Facebook accounts.
3  Test Your Security System
Test your security alarm and monitoring before you leave to ensure that it is working correctly. Hire a reliable, professional locksmith such as Great Lakes Security Hardware to test your door locks and alarm systems. Also, ensure you call your security company informing them that you will be away so that any alerts get taken seriously and immediately.
4  Conceal Valuables
As the fourth Holiday Home Security Tip, keep your valuable items out of sight from the peepers outside your house. Do not keep your spare keys in places quite obvious to the burglars such as under a fake rock or flower pot. Remove your valuable items from sight in the car, if parked in the driveway, and put the lock on a steering wheel. Probably, you want to keep Christmas gifts out of sight from your children, but you also want to ensure the gifts are hidden from a burglar. Putting gifts under a Christmas tree looks good, but it is also an invitation for a potential burglar. Keep your Christmas tree, with the gifts underneath, away from the windows or other places with a view. When you're not home, it is easy to break through the window and grab your gifts. Do not forget to take care of the gifts you have not received yet. Thieves strike when there is a Prime Amazon delivery or any other package left unguarded on your porch. Add a doorbell cam or other outdoor security camera to deter porch pirates. Another brilliant move is to give the delivery people instructions about where to leave your packages. If you are expecting many deliveries, rent out a package locker (Amazon Prime members have access for free) or invest in a secure drop box to keep on the porch.
5  Notify Your Neighbor Or Neighborhood Watch Group
If you are planning to go out of town during this holiday season, ensure you notify a trusted neighbor or neighborhood watch group. Ask your neighbor to keep an eye on your home and report suspicious activity. You will also want your neighbor to keep the walks cleared of snow and pick up your packages, mail, and newspapers while you're away. Ensure your house looks like someone is home to deter burglars. Home automation is an excellent way to do this. Add a motion sensor light or use smart light bulbs and plugs that enable you to control TVs, lights, and more from anywhere. Inform the neighborhood watch group of your vacation plans so they can be alert to suspicious activity near your home. And the last Holiday Home Security Tip.
6  Secure Your Home
Ensure your home is very secure during the holiday season. Check your doors and windows to ensure all locks are intact. Invest in a home security system that'll protect your home if you don't have one already. You can purchase it from Great Lakes Security Hardware.
Holiday Home Security Tip
Christmas season is a busy time. Unfortunately, burglars cash in on the spoils of holidays by burglarizing homes. For this reason, take proper steps to secure your home from all potential threats. By taking these crucial steps, you can significantly reduce the chances of becoming a victim of a burglary. For more Holiday Home Security Tip, contact Great Lakes Security Hardware. Call us today at (888) 855-6257 or fill out the contact form.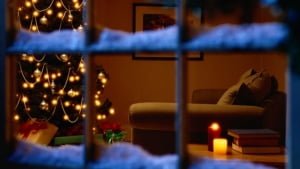 Holiday Home Security Tip