Home Lock Replacement
Home Lock Replacement
Home Lock Replacement, Roseville, MI.
Have you lately had the locks tampered with or moved into a completely new home? Do not be troubled – Great Lakes Security Hardware can help you. We provide home lock replacement Roseville and repair for your home.
Locks are essential for the security of your home. Once they're not working properly, your property can be a risk for a potential break-in. We're now your go-to home lock replacement company for professional locksmith services Roseville.
Replacing Versus Rekeying
The main difference between replacing a lock and rekeying it is that you'll be using an entirely different and possibly new lock. Replacing a lock means that the lock body will be changed. Therefore, it could be a bit expensive since you'll have to buy a new lockset for your door when you replace it. As said earlier, it isn't necessary for you to do this when your lock is being rekeyed. When you decide on replacing your lock, you need to determine the right lock you want to use for replacement.
You need to consider some factors when you're trying to determine what lock you want to use to replace the existing one. Some of the essential factors that you should explore include the budget for the lock, as well as the type of preferences and features of your door locks.
Rekeying
For example, if you've decided to replace your current lock with a lock of a different brand, rekeying won't do the trick. When you've decided what type of lock you want to install, you can either choose to buy it yourself from the hardware store such as Great Lakes Security Hardware or you can inform your locksmith and they'll buy it for you.
Similar to everything else, there are pros and cons of replacing your locks, and you should consider them before making any decision.
Benefits of Replacing Locks
1. Customization
When you install brand new locks throughout your house, it provides you with the ability to customize your home security, and this is something many homeowners often end up taking for granted.
The term "customize" means that that you can impact the way your locks look and feel and have an impact on the way they function along with the other elements of your home security.
For example, if you wish your lock to have longer screws, it's entirely up to you. If you think you need extra security pins, you can have that as well. When you replace the lock, you have a new security canvas, which you can play with.
2. Possibility of upgrades
If you choose to replace your locks instead of rekeying them, you will enjoy the luxury of being able to upgrade your locks and thus, your home security. This means that you will get an opportunity of enhancing the security measures that you've already installed.
Alternatively, you can decide to get rid of the traditional locks and instead move onto high-quality smart locks. Regardless of your situation, you now have the option and ability to upgrade the locks.
The downside of Replacing Locks
Paying For the Locks and Labor
Unlike the rekeying process, changing your locks completely will result in much higher costs. This is mostly because you'll have to pay for your locks and labor of installing them. The cost of buying the locksets is much more expensive than the key pins in the locks that are changed in rekeying. This isn't much of a con for those who've a large budget, but it could be a problem for you if you've a financial limit.
Home Lock Replacement
Great Lakes Security Hardware provides high quality and affordable home lock replacement service Roseville, MI. Call us today at (888) 855-6257 or use our contact form to get a free quote.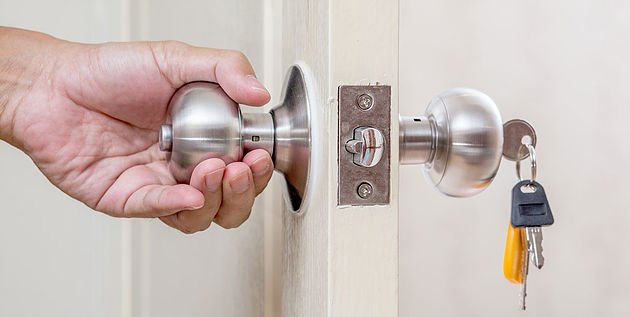 Home Lock Replacement
.