How To Handle Your Own Home Or Business Locksmithing Needs
Would you like to do a security job yourself rather than hiring a professional locksmith? Think about what your car, business, home or whatever you need secure is worth to you. Do you want to risk not doing the job right? If you are not so willing, the advice below should help get you the help you need. Do not choose a locksmith who automatically recommends replacing the lock as the only way to get into your locked home. Locksmiths are able to unlock most doors without replacing any locks. Replacing the lock costs you a lot of valuable time and money. Before you settle on a locksmith, do some research first. You need to ascertain the individual will have your best interests at heart. There are people who will try to take your money.
Business Hours
One good way to save money with a locksmith is to hire them during business hours. This will help you to reduce the cost that you pay. There are extra fees associated with locksmiths out of business hours. If you're unsure about the reliability of a particular locksmith, you need to look them up on the website of the Better Business Bureau. This tells you whether or not you have found a scammer. Checking the ALOA website gives you more information about a locksmith's validity. You should make sure to check a locksmith's references and professional reputation before you let them into your home. After this is done, you should take it a step further and give them a call. Because this person will have access to your belongings and family, you want to ensure that your trust is not misplaced. Inquire about the experience that the locksmith has. Make sure they've been doing operations from the same location. If the company has been around for several years, that's good news. If you have time, do a quick Internet search of the locksmith you are considering calling. There are many websites that can help you find a locksmith. When selecting a website with reviews, make sure is not affiliated to any locksmith. Also, check with the BBB prior to hiring your locksmith. Ask about what credentials the locksmith has when you are making the call. While you are on the phone, tell them you want them to identify themselves. Professionals will come with a uniform and proper identification. While you may want to get a great deal, you want to avoid a locksmith who charges very little. This sometimes means that person isn't qualified for the job they've been hired to do. Find someone who charges a reasonable price and has good reviews. When you want a locksmith, the Internet can be helpful. Many people leave reviews based on their experiences. It doesn't matter whether they had a bad or good experience. Both types can help you to make a choice when choosing a locksmith. Do not use a locksmith who charges you just for showing up! Most locksmiths only charge for services performed, so this is a red flag that you may be dealing with an unethical locksmith. If you find out that he does not have a license and he still wants to pay, ask him to leave, then call the police. When a locksmith gives you a quote, make sure you ask him about additional costs. Is tax included? Are you eligible for discounts? Do they tack on urgent service or mileage fees? Learn the total cost, and then agree. The services of a locksmith will cost more when you need to call them outside of regular business hours. Some locksmiths actually use these hours to charge very exorbitant fees. This can be avoided by soliciting multiple price quotes. If you aren't satisfied with the services, let the company know immediately. If you delay too long, you might exceed the deadline where the company lets you make changes. Ask the consumer protection agency in your area for help if you are unable to receive what you want. Identify the locksmiths who have been operating in your community for a number of years. If a locksmith is new in town, ask for some references from their last city where they worked. Check online to find reviews from their last job. Know what the locksmith is keeping. Meaning, does the locksmith retain a copy of the keys for himself? Imagine the risk if somebody nefarious got hold of them. Find this out ahead of time. Will they give you a guaranteed price for an easy job? If they can, it is a sign they are probably a good company to work with. If they are not consistent with pricing, find a new company. When thinking of hiring your locksmith, try getting one that has emergency services available. You can't tell when you'll have an emergency, so having locksmiths around can help ease your mind. Inquire as to the locksmith's rates for such services too. There will be additional fees, so it's best to get the sticker shock over with before you call. Ask the locksmith about how secure your home is. Locksmiths have expertise knowledge and know a lot on home security. They will let you know if you have enough protection. They are also capable of making upgrades to your current system. When getting an estimate, ask for the "worst-case scenario" option in addition to what they expect will happen. Most locksmiths have seen just about every situation, so they can probably give you a realistic worst case quote. Locksmiths should have a professional appearance. The way in which a person dresses often offers you clues to the quality of the services he provides. It is important to see if the person is wearing a uniform with the company logo because that would indicate that the company is well-established. A reliable locksmith can do the job right at a good price. This advice will allow you to lock in a quality locksmith. They will carry a strong reputation and will honor their word. The money is best spent on a great job done.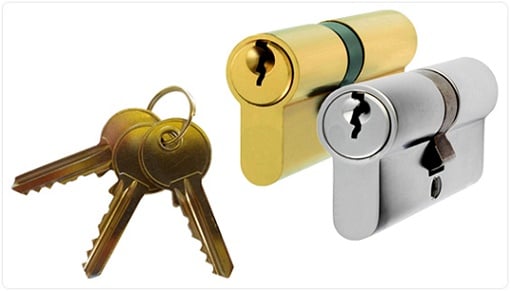 Great Lakes is here to provide you with the best sales service and installation available Find out more about our local locksmith services Or Call us today 888.855.6257