Lock Replacement Services Roseville
Lock Replacement Services in Roseville
Go For Durable High-Security Locks To Protect Your Home. Does your door lock needs a replacement? Is it the right time to have a new lock on your window? You have come to the right place. Great Lakes Security Hardware is a Roseville-based locksmith that offers lock replacement services. You can trust us to install and replace all types of doors, window locks, and keys. The locks on your doors and windows may fail to function properly or become stiff, thus putting your home security at risk. Also, remember that if you don't have the BS 3621 standard locks stated as a requirement for cover in your insurance policy, your insurance company might not pay out for any break-in.
Our locksmiths will visit your commercial or residential property in Roseville to determine whether a lock repair or replacement is the best option for your situation. We will advise you on the appropriate replacement lock that complies with your insurance policy and guarantees maximum security, and we will install it for you. We always try to repair the existing lock before suggesting a replacement.
High-Quality Replacement Locks for UPVC, Wooden, and Aluminum Doors and Windows
We offer 0ur lock replacement services Roseville to the Roseville residents and its neighborhoods, including Auburn Hills, Warren, Sterling Heights, Saint Clair Shores, Clinton Township, Fraser, Harrison Township, Macomb, Mount Clemens, New Baltimore, Rochester, Southfield, Troy, and Utica. Our expert Roseville locksmiths can handle the installation of a new set of locks, change of locks or lock upgrade effectively and efficiently.
If your windows or doors aren't functionally correctly, call our professional locksmiths for a quick and honest evaluation of your needs and a free quote.
Reasons for Door or Window Lock replacement
1. Lock & Key Wear and Tear
A burglary can quickly occur in your home if your locks are rusted or worn. Burglars will have an easy time picking and breaking old locks. You should replace your locks once you notice any visible signs of wear or rust.
All moving parts of your door and window lock will malfunction due to the effect of the elements. Regular maintenance such as cleaning, lubrication, and regular use, can help to address this problem.
2. Moving Into a New Home or Flat
Your door is the first line of defense against intruders. It is recommended that you change the locks when you move into a new property. You do not know if the previous tenants could exploit loopholes in the current lock, or they kept a copy of the key. It is hard to tell how many spare copies are out there because keys change hands frequently. Stay safe with new locks.
3. New Locks and Keys After A Break-In
Replace your door locks after a break-in or burglary. If the door was forced during entry, the force used to gain access compromised the integrity of the lock mechanism. A damaged lock makes your home vulnerable to another robbery. The lock could malfunction at any time, leaving you outside in the cold. Replace old locks with new locks that feature anti-drill, anti-snap, and anti-pick features. Assume your keys fell into the wrong hands following a break-in.
4. New Locks and Keys After A Room-Mate Or Tenant Leaves
Change or re-key your locks when your tenants move out. Your home security depends a lot on who has access to your keys. You don't want unauthorized persons gaining access to your property, therefore always change your locks after a room-mate or tenant moves out.
5. Lost Or Stolen Keys
Call our locksmiths when you have lost your keys, or they were stolen. Third parties usually retain stolen or lost keys with the intent of gaining access to your property later when your guard is down.
Lock Replacement Services Roseville
At Great Lakes Security Hardware, we recommend that you change your locks every couple of years. Home security technology moves at a fast pace. Burglars are constantly looking for new ways to bypass the latest security technology. We can help you make the best choice to protect your property. Take advantage of our Lock Replacement Services Roseville.
Please fill out the contact form today or call us at (888) 855-6257 to request a free quote.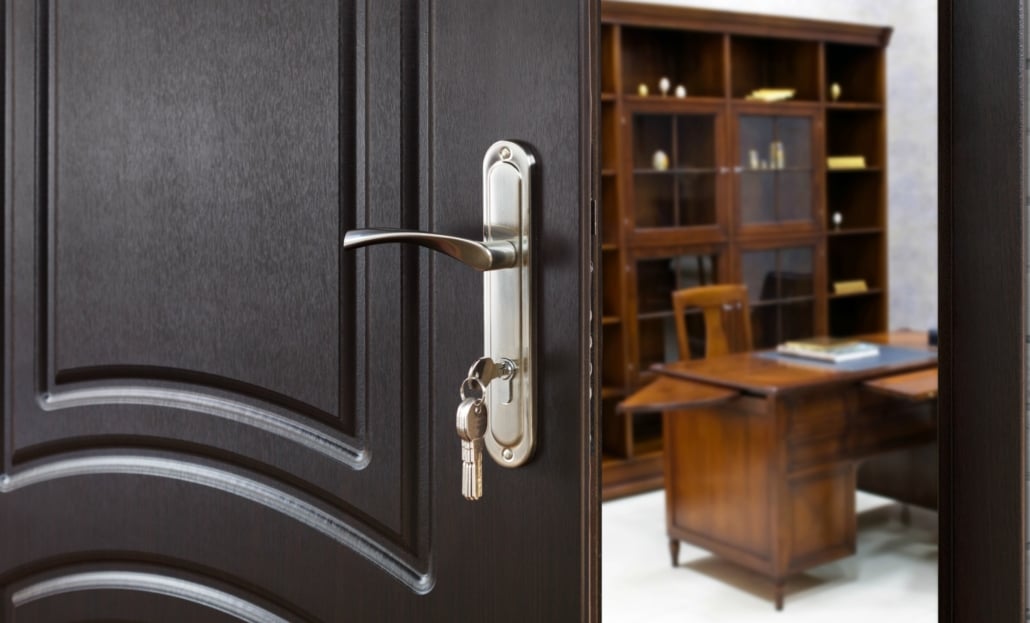 Lock Replacement Services Roseville