Need Help With A Lock? Use These Locksmithing Tips!
Having a beautiful home means protecting it. Would you let a plumber put in your security? No, you'd hire him for the job he does, just like hiring a locksmith to deal with your security system. Regardless of the job, these tips can help you find the right person for the job. Look up a locksmith online before you have them come out for a job. You need to ensure you hire someone who is trustworthy and reputable. Avoid scammers by checking reviews; the last thing you need is someone making a copy of your keys. Be careful when you get a quote from a locksmith and then they raise the price on you later. This is scam to take advantage of a person in a desperate situation. Try to find locksmiths that are loyal and honest. Even if you hope to never use a locksmith, it's better to be ready. Do some research before everything is said and done, and you'll be able to find a great person to help when you're in an emergency situation. Save the number of the locksmith in your phone for emergencies. Always ask locksmiths for professional references before hiring. Then, call the references. Naturally, you want a skilled technician, but you also need to be able to trust this person. Look at a prospective locksmith's credentials before allowing them in your home. This can be done by cross-referencing the business address listed with the phone number. Make sure that you go online to read reviews and anything else you can to check a locksmith's reputation because it's well worth it!
Proper Identification
Prior to scheduling an appointment, be sure that the locksmith can provide you with proper identification. While you're on the phone with them, let them know that they will need to show you proper identification before they can enter your home. Ideally, the locksmith has a uniform and credentials but, the identification is the most important. Do a quick Internet search of the locksmith. Don't be embarrassed about it, your safety is extremely important. If you discover something undesirable about the individual, call the business office and request someone else. When you're able to get a locksmith to quote you, make sure you speak to them about other costs. Does the price include tax? Are there discounts which could apply? Do you charge extra for urgency or mileage? Figure out the total, and then agree. Emergencies will cost you more with a locksmith. Sometimes this will increase the amount of money that you must pay. YOu can avoid this problem by calling several locksmiths for a quote. An experienced locksmith won't just change locks on your doors when you are robbed, they'll also install locks found on the windows. In fact, they might even be capable of assisting you with an alarm system to really secure your home. When a locksmith gets to your home, be sure they provide you with identification as well as a license. Make sure you compare both so that the person standing before you is the person that is on the license. Though there are some states that don't make a locksmith have a license, a great one will be licensed anyway. Keep in mind that when you use a locksmith, you are allowing someone with knowledge of locks into your home. If the locksmith makes you feel uncomfortable, do not hire them. This will help you to stay as safe as possible throughout the process. Your local police department can probably tell you whether or not they've heard complaints about a particular locksmith. These should be on file there, and thus available for you. If they have any, pick another company for your security. It is customary to give a tip to the locksmith if he did a good job, so give him a tip if you think he deserves it. This is especially valid if you were in an emergency situation. Fifteen percent is a decent tip, but go for twenty percent for an after-hours job. Analyze the situation of why you need a locksmith. Have you left the keys locked in the car? That is a lot different than if you had the keys to the car stolen. One situation only requires entry into the vehicle, whereas the other situation means you have to get your car re-keyed or even new locks installed. Tell your locksmith the true matter to be resolved. Ask if the locksmith can provide you with a firm price quote for performing a simple task, such as unlocking a door for which you do not have an available key. If they can, they may be a good locksmith to hire. When they cannot be concrete on a price, consider other locksmiths. Look for a locksmith who offers services in emergencies. Emergencies hit at the worst possible moment, so knowing who to call is key to your success. Find out what they charge for emergencies, too. There may be fees, so avoid sticker shock by learning what to expect. Discuss your home's overall security with your locksmith. Security is part of the locksmith's job. They can let you know if your home security is adequate for the neighborhood you live in. They can do the upgrade for you also. When you call to get an estimate, enquire about several different scenarios, including the "worst case". Experienced locksmiths know what issues arise, so they can give you a good range for quotes. Just like hiring electricians for working on wiring, you need to hire an expert for security and lock problems. How can you find someone you can trust? Put the above tips to use! This can help you find the right person for the job.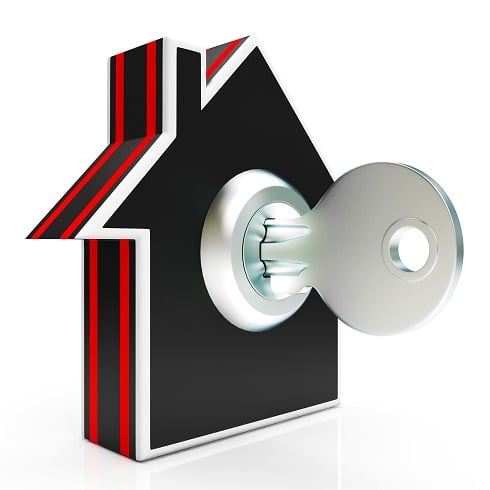 Great Lakes is here to provide you with the best sales service and installation available Find out more about our local locksmith services Or Call us today 888.855.6257