Need Help With A Lock? Use These Locksmithing Tips!
There are many reasons why one could need a locksmith. No matter your problem, you can surely find the right professional to address it by using the following advice. The advice here can help you find the best professional for your problems with security. When you paint your house, be sure to cover the locks prior to painting. If you fill the hole with paint, you'll have to hire a locksmith to fix it. It may take a bit of time to cover all the locks, but that pales in comparison to the time a locksmith will take to change all of the locks. Watch out for a locksmith who quotes one thing and then tells you something else in person. This is generally a ploy to take advantage of a person in desperation. Never work with someone who tries to pull this trick. Many people think they will never need a locksmith, but it's a good idea to find a reputable locksmith in your area before you actually need them. Find a reliable locksmith with a good reputation and keep his name on hand for emergencies. Add the locksmith's number to the contacts on your phone just in case. Ask for a receipt. Most locksmiths are trustable, but some are scammers. So make sure that you have a receipt that says you have paid in full. Store the receipt safely in the event that a question about payment pops up.
Business Hours
You can avoid hefty fees by finding a locksmith while they are open for regular business hours. Calling a locksmith after normal business hours can cost extra. For instance, if a regular hour service for getting back into your car is only $40, it might be $80 after hours. If you are not sure whether a locksmith is reliable or not, you should check the BBB website. This will give you the information you need for your peace of mind. If a locksmith tries to hand you a bill that's significantly higher than what you were quoted on the phone, tell them you don't consider that acceptable. There are many other options, and you are never stuck with someone that is being dishonest with you. Find a locksmith who has current credentials and stays active in learning more about his trade. It's not entirely necessary that they are, but it will give you comfort knowing that they are. It can also help you avoid poor locksmiths that take you for all you've got! When you make your first call to a locksmith, one of your first questions should be to find out the length of time that they have been open for business. Also, you should be sure that they've been doing work at the same place for a while. A company with more than five years of experience would be a good choice. Check the credentials of a locksmith before you let him inside your house. Check on both the address and phone number, making certain that they match the business and the individual. Thanks to the World Wide Web, it's actually pretty simple to make sure you hire someone you can trust. Find out how long a locksmith has been in business. Chances are, if they have been around for a while, they are trustworthy. If a locksmith doesn't have much experience, you should use caution. Prior to putting all your trust into just any locksmith, talk to some customers first. Most legitimate businesses will be more than happy to provide a list of references. You should actually check these references out as well. Find out how reliable and trustworthy the locksmith is and how much they will charge you during emergencies and off-hours. Search for locksmiths and their reviews on the web. Don't feel embarrassed when you do; protection of yourself isn't just about locks. If you find negative reviews, let the locksmith know that you will not be needing their services. When getting a quote, ask about what factors can change the quote. Is tax included? Can you take advantage of senior or veteran discounts? Are there additional fees which will be tacked on like mileage or urgent service fees? Figure out what your total will be before you agree to anything. If you happen to call a locksmith during non-office hours, expect to pay a lot more money. Some locksmiths use this practice to their advantage and charge unreasonable rates. You can avoid this scene if you get a quote from multiple locksmiths. Good locksmiths should do more than change locks. They may also be trained in repairing alarm systems. Find a locksmith with a long track record in your community. If a locksmith is new to your area, ask for references. Look up their name and prior location on the Internet to see if they have reviews. Know what the locksmith is keeping. Does this locksmith allow a key to be stored in the same place as your home address? You want to make sure no one else has access to your keys. You need to know this before they do any work. Most people tip a locksmith when they are happy with the work done, so remember to slip the locksmith a few extra dollars when he is finished. This is especially important if the locksmith comes out after hours. A typical visit calls for a 15% tip, while an emergency requires 20%. You never know when you may need a locksmith. Other times, your office or house needs to be secured. Regardless of why you have to hire a locksmith, you need to find the best. The following tips will help you choose a locksmith.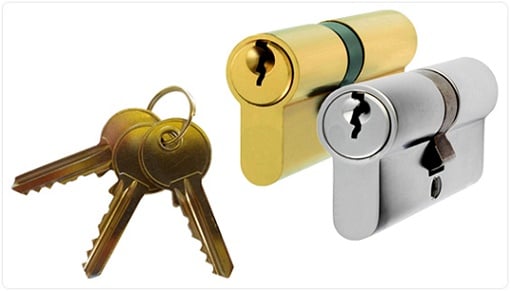 Great Lakes is here to provide you with the best sales service and installation available Find out more about our local locksmith services Or Call us today 888.855.6257