New lock installation
New Lock Installation
New Lock Installation in Roseville
Installing new locks on your doors is an important part of ensuring that your property is safe. We cannot overstate the importance of choosing the right door lock with the appropriate features. Purchase the right locks to ensure that your security functions properly. Also, it is essential to hire professionals that offer Roseville new lock installation service.
You should look for locks that have been designed to withstand different forms of damage. For instance, some locks are equipped with saw resistant bolts while others are anti-drill locks. These locks make it much harder for criminal and burglars to your door locks by using forceful entry techniques.
We provide high-security door locks
At Great Lakes Security Hardware, we sell high-security door locks that come in all sizes and shapes. Therefore, ensure you get the best front door lock that suits your needs. You can begin the new lock installation Roseville once you have gotten the process of choosing the right lock out of the way. You choosing our services, you can discuss your options and needs with our locksmiths so that they can help you choose the right locks for your door.
Choosing the right locks for your new door can be a daunting task, but an important process that requires some thought and time. It's advisable to consult Roseville professional locksmiths. They will advise on the best locks for your doors.
Professional and security tight locksmith services
We guarantee you professional, trustworthy and security tight locksmith services Roseville. Do you need help to determine the locks that'll work for your doors? Feel free to contact us so that we can go over the options for your new lock installation.
Change Your Locks
It's essential to ensure that your door is functioning the way it's intended to, ensuring the locks are working properly and they're providing the absolute best security to you and your property.
There are many ways of ensuring that your lock is always performing the way it should. One of them is to pay attention to it and have our professional locksmiths Roseville come and assess it as soon as you believe there might be something wrong. We cannot overstress this as attending to your door lock immediately; it shows early warning signs or starts to malfunction will prevent the occurrence of greater damage and more expenses.
Some of the warning signs that you may experience are difficulty in the opening when using the right key, malfunctioning of a forcefully opened door lock probably by burglars, which would have affected its internal mechanism.
Contact Us for a Comprehensive Assessment
You can repair your current locks instead of purchasing new ones. It's a much more cost-effective option. However, you should not repair locks damaged beyond repair. Our locksmiths can't advise you on whether your locks can be repaired until they examine the lock and assess exactly what's wrong with it.
Therefore, if you believe that your lock isn't functioning the way it should, or that it has suffered any damage, then contact Great Lakes Security Hardware. We will send our locksmiths to assess the lock. In the event they identify any problem with it, then you should repair or change locks where necessary. They will offer you the right advice.
New lock installation
If you need affordable, reliable and high-quality new lock installation service Roseville, contact Great Lakes Security Hardware today. Call us at (888) 855-6257 or use the contact form to a free quote.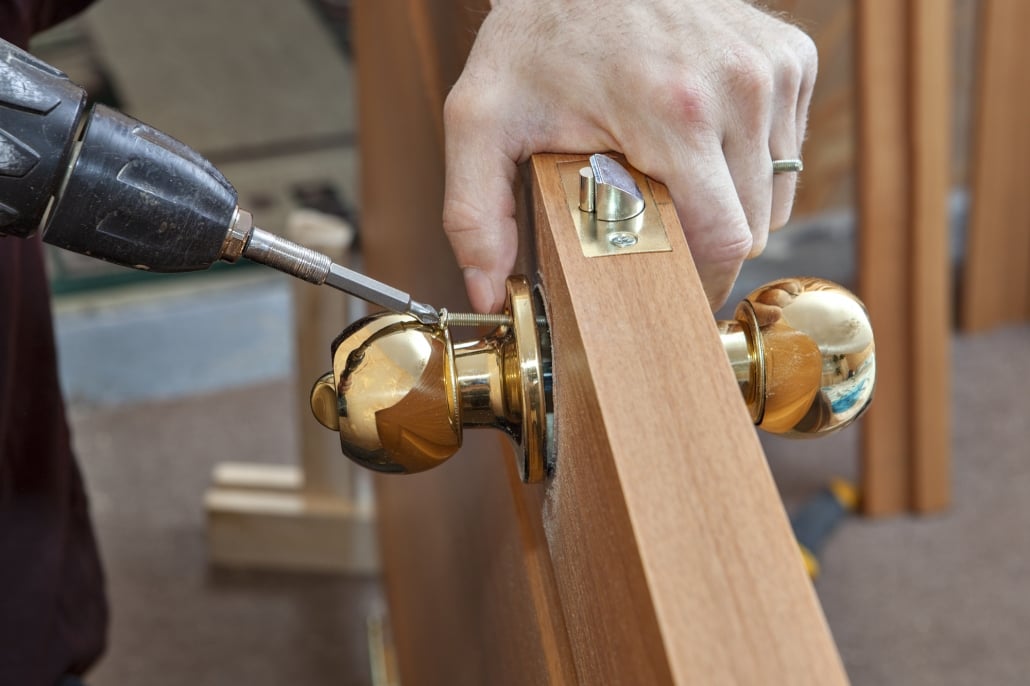 New Lock Installation