Rekey Locksmith Service Roseville
Rekey Locksmith Service Roseville
Looking for a Rekey Locksmith Service Roseville, MI? Rekeying a lock refers to the replacement of old lock pins with new lock pins. Locksmiths at Great Lakes Security Hardware often rekey locks to make a set of locks share a common key, eliminate compromised keys, or build master-key systems. We offer reliable and comprehensive Rekey Locksmith Service Roseville.
Why Rekey Your Locks?
Rekeying locks is needed when a business, home, or property owner has a significant concern that someone, either known or unknown, may have the key(s) to his or her locks or property. To ensure that an unauthorized individual does not continue to access your property, our rekey locksmiths can change the lock pins so that only new keys will work in your locks. Our Rekey Locksmith Service Roseville covers all rekeying issues and tasks.
Choosing the Right Rekey Locksmith for Your Home Security
Your home security begins at your front door with your deadbolt and lock. We recommend the use of only high-quality door locks from the trusted dealers or brands. Of course, a reputable dealer such as Great Lakes Security Hardware sells quality locks that hardly fail, but there will be times when you need a professional locksmith, Roseville to deal with the problems in your door locks. You may lose your home keys or move to a new residence. In such situations, it's important to hire a professional and reliable Rekey Locksmith Service Roseville to rekey your door locks. You can avoid unwanted incidents like break-in or theft if you choose a trustworthy, legitimate and a certified rekey locksmith. A locksmith will have access to your residence leaving you and your loved ones vulnerable if the job isn't done right. If choose unregistered and unreliable Rekey Locksmith Service Roseville, you've no chance of reaching the company whenever something wrong happens. Therefore, choose a rekey locksmith service that is certified and authorized by the Roseville authorities. Before you begin looking for the right rekey locksmith service, ensure you know exactly what you need.
Look For the Best Locksmith Service
Look for the most trusted Rekey Locksmith Service Roseville. There are many local directories online where you can find the best locksmiths. It will help you narrow down the choices to a few locksmiths.  Ensure to check if the rekey locksmith is certified.
Check the Service Cost
Once you create a list of top and best Rekey Locksmith Service Roseville, contact them to know about their service charges. Hiring a certified locksmith can be an excellent choice to avoid unnecessary costs in case of lock break. These locksmiths are insured, and the insurance company will pay the charges if your door lock goes non-functional during the rekey process. Ask if there are special discounts for the rekey services of home door locks. As the following questions before you make the final decision:
What are the labor charges? Are they subject to change during public holidays, weekends or midnight? Ask for confirmation through email or text.

Do they charge a call out free?
Rekey Locksmith Service Roseville
Are you looking for a reliable, professional and affordable rekey locksmith service in Roseville? Call Great Lakes Security Hardware at 888-855-6257 or fill out our online contact form.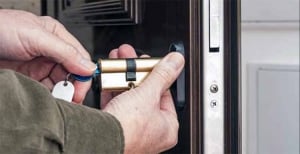 Rekey Locksmith Service Roseville