Security Locks Installation MI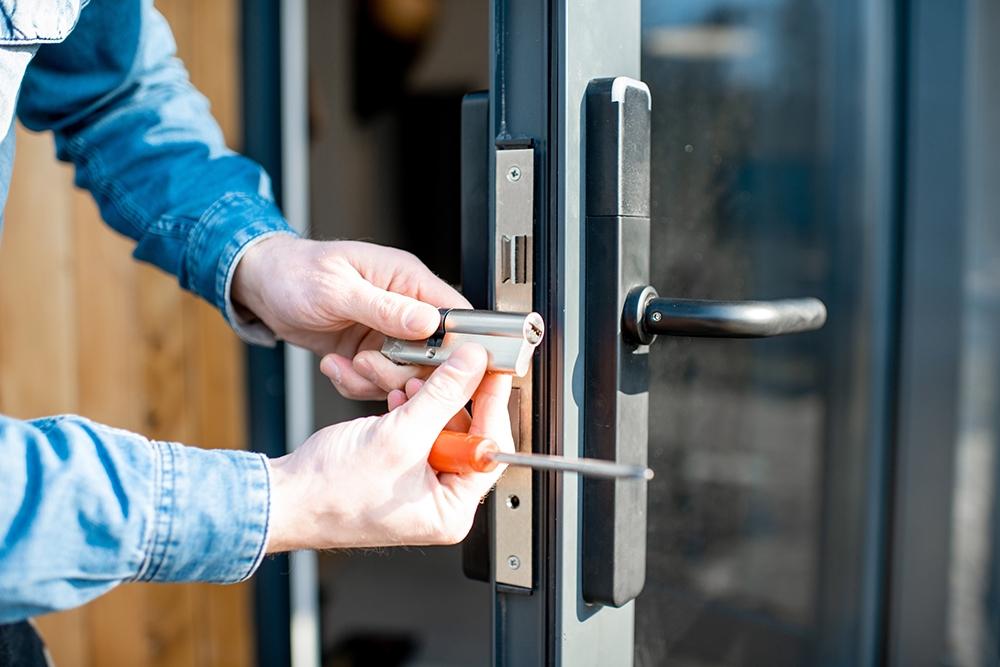 Great Lakes Security Hardware can help you upgrade to the latest, high-security standard with high-security locks installation in Michigan.
High security might seem pricey, but the actual cost of not having one could be immeasurably higher. Your valuables and other personal belongings aren't the only things at stake; your peace of mind and sense of security will inevitably be compromised if you were to experience a break-in in your home or business.
We have the expertise and advanced tools and equipment to install cutting-edge locking mechanisms for maximum protection of your home or business premise from intruders or burglars. Our professional locksmiths can offer guidance and advise on ways of upgrading the existing security mechanisms at your home, store, or office. We provide a wide variety of high-security locks from the most renowned and trusted manufacturers in the market.
Enhanced Security
If you're looking for an improved level of security in your property, we have the high quality and affordable locks and products that'll deter an unauthorized entry by any of these ways:
Key bumping
Lock bypass technique
Destructive entry
Lock picking
Great Lakes Security Hardware provides a varied catalogue of high security locks from top brands such as Assa Abloy. If you're looking for heavy-duty door locks, we are ready to advise you on a robust and sophisticated mechanism that'll deter even the most determined intruder from entering your property.
Our technicians can add technological features, such as programming or controlling your locks remotely to enhance your UL high-security locks further. Moreover, please ask our customer representatives about electronic and automatic high-security deadbolts.
We offer high quality and affordable security locks installation MI that will guarantee maximum security for your home or business.
High-Grade Equipment
A robust locking system depends primarily on a state-of-the-art design, such as our UL listed locks, just as it depends on high-grade materials that meet the highest quality standards. Even if a potential intruder uses professional tools, he doesn't stand a chance against an expertly mounted, steel deadbolt.
We would not suggest a system we would not use for ourselves. When you choose Great Lakes Security Hardware for your high security locks installation MI, rest assured that we'll give you the best advice on the type of locks that would best suit your property or situation. You can then count on us to arrive at your home or business any day, anytime, to install high-security locks on your property.
High Security
We've high security endowed with bolt throwing mechanism, strike plates, and steel bolts, making them withstand even wrench damage. Some of the mechanisms include:
Heavy-duty steel bolts
Heavy gauge tubular steel lockset
High-security door strike plates
The professionals at Great Lakes Security Hardware have the necessary skills, expertise and experience to successfully install a high-security locking system, upgrading your locks, or replacing your existing deadbolts. We offer mobile and emergency services 24 hours a day. 7 days a week in Michigan. Our goal is to ensure our clients get the services they need efficiently and promptly.
Why Choose Us For Your Security Locks Installation MI
Availability – We developed the mobile locksmith model that allows us to provide 24-hour services every day of the week. Whether you have an emergency or need a quote, our customer representative will answer your call.
Experience – Our locksmiths are bonded and insured. In addition, they've years of experience in high-security locks installation MI for different customers with different needs.
Catalog – We're familiar with the latest security products from top brands, which we will make available to you so that you can have the adequate security you deserve.