When to Consider Changing Business Locks
When to Consider Changing Business Locks
When you have a business, your most important concerns are to keep your belongings and employees safe. If you didn't rekey when you moved in and still haven't, it's time to consider it. Though it might not seem important now, there's many reasons why you should consider changing the business locks in your commercial space. Staffing Changes If you had an employee leave, especially if they had keys, it would be a good consideration to get your business locks rekeyed. You have no way of knowing if an employee made a copy of the key while they were still in possession of it. They can now easily gain entrance even if they no longer have a copy of the original key. The last thing you want is for a disgruntled employee to break in and steal your precious properly. If an employee leaves, whether they are management or an hourly employee and at one time had access to the keys, change your business locks. It's better to be safe than sorry. Hiring Contract Workers If you've hired contract workers that did work in your office building during non-business periods, you may have had to provide the workers with a key to get in. When the work is done, make sure you collect all the keys. Even after you make sure all the keys are collected, you still might want to consider changing the business locks. You don't know if they may have had time to copy the key. Lost Keys Losing a key happens to almost everyone at some point and time. If one of you or one of your employees loses his or her key, you should immediately call a locksmith and change your business locks. In the meantime, add some additional security until the locks are changing. You don't know whose hands that the keys could be in before the locks get changed. Security Breach If someone, somehow gains access to your building through forced entry, they may have taken a set of keys as they left so that they could enter in easily again. The first thing that you should do is change your business locks. You can also upgrade to a new security system.
Changing Business Locks
It can be beneficial to change the business locks routinely - at least once a year. Change the date that you change the locks on so that no potential burglar has a way to capitalize on the pattern. You put a lot of time and effort into your business.  You want to make sure that it's as safe as possible. Contact Great Lakes Security Hardware to change your business locks.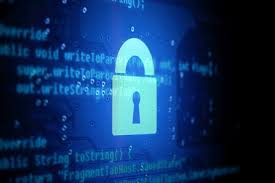 When to Consider Changing Business Locks