Garage Door Installation
Garage Door Installation
Garage Door Installation Services
A good garage door shouldn't only match with the exterior of your home, but it should also be strong enough to add value to your property and enhance security. Installation should be a one-time task. Therefore, it's important to get it right the first time. For the best results, it's advisable to hire a profession garage door installation service.
It isn't easy to find a reputable company to offer high quality and affordable service. Fortunately, residents of Roseville can relax because Great Lakes Security Hardware is here to save the day. We're the Garage Door Installation Experts who provide top-notch installation services that you require. We understand that a garage is a vital part of your home, and its door plays a crucial role in its efficiency and security. Therefore, we're here to help you install the best garage door for your home.
Here's why you should choose our professional garage door installation services:
1. Affordability
Many people believe that professional garage door installation services cost a fortune. However, we're here with change. Choosing our services doesn't interfere with your savings plan. We offer unmatched services at very competitive prices. We only charge you for the services offered and not even a penny more. We start each installation with a free quote so that you know the cost of the door, peripherals, and installation.
2. Professionalism
We've built a team of well trained and licensed installation professionals with years of experience. Our technicians have knowledge and skills to offer high-quality services. They show up at your home in uniform and treat you with high respect. With us, your garage door installation is never a messy job. Our technicians will clean up the materials used for installation after finishing the job.
3. Vast Professional Experience
We've provided garage door installation services in Roseville for more than two decades. Therefore, how have we managed to come this far? Our clients' needs always come first. Our priority is 100% customer satisfaction.
We make sure that the garage door we install at your home is sturdy, durable, and of high quality. It'll serve you effectively and efficiently for years. Moreover, we've installed many types of garage doors. Therefore, whatever door you choose, our technicians will install it easily and conveniently.
4. 24/7 Emergency Services
Feel free to call us whenever you require our services. Once you give us the crucial details, we will dispatch our technicians to your home as quickly as possible. Furthermore, you can make an appointment, and they'll offer the services you need at your convenience.
5. Availability of Tools
We've all the necessary tools to provide high-quality garage door installation services Roseville. Our professionals observe all safety measures to avoid any mishaps. Moreover, Great Lakes Security Hardware is fully insured with the safety of everyone in mind.
Finally, do you have an idea about the best garage door for your home? There's no need to worry if you don't because we'll advise you on the door that suits your home, budget, and preference.
Garage Door Installation
There you've it. Whenever you need top quality garage door installation services, the necessary expertise to provide 5-star services at budget-friendly prices. We guarantee your satisfaction! Call us today at 888-855-6257 or fill out the contact form to get a free quote.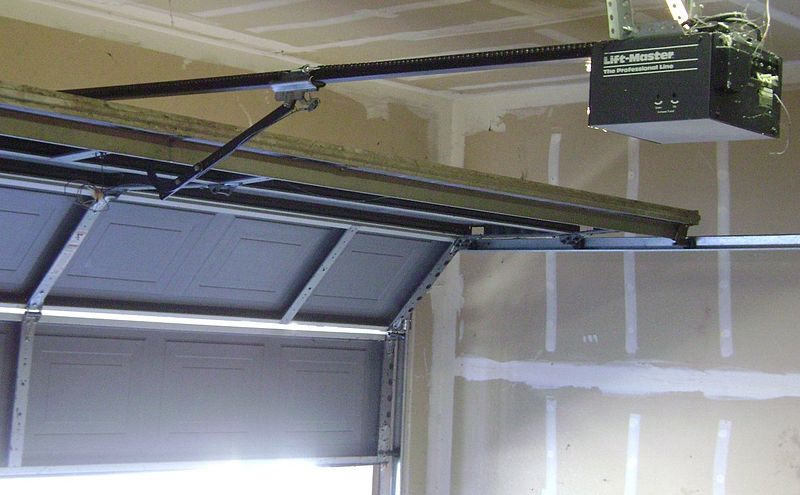 Garage Door Installation